Soaps, essential oils & gifts
This site is dedicated to lovers of lavender. We are a specialist lavender farm and supply a wide variety of lavender plants and lavender gifts direct to the public. We specialize in unusual varieties and have some original gift ideas in our on-line shop...

Lavender Festival
This year we will be opening the lavender farm to visitors at the most exciting time, the see the Lavender fields growing & flowering, June 25th to July 3rd. Find out more...
Lavender Hedges
The beauty of a lavender hedge in your own garden. We are able to supply lavender plants including unusual varieties, in quantities for you to enjoy...
Stay on a Lavender Farm
Why not stay on the farm in our beautiful self contained holiday cottages surrounded by fields of growing lavender. A peaceful haven in an idyllic setting....
Trent Valley Lavender Fields
The farm is surrounded by fields growing lavender. We use these for our own Trent Valley lavender products, essential oil, soap, perfume and body lotion. During the year we open the lavender fields to the public to see the fields of lavender growing. Come and see our lavender products, or buy lavender gifts on-line....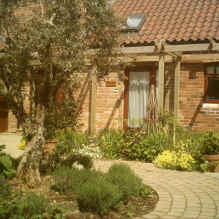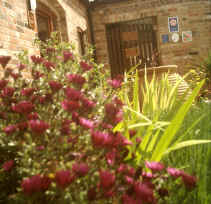 Fresh Lavender for Weddings & Parties
Everyone loves the aroma of lavender, so for that something a little special at your wedding, why not have bunches of fresh lavender, for wedding bouquets, table decorations, church flowers or a small lavender bunch as a cutlery ensemble. To find out more...
Gifts
A wide variety of gifts to buy including lavender soap, lavender essential oils, lavender perfume & lavender body lotion. Choose from our hand-made lavender range for that special present...